About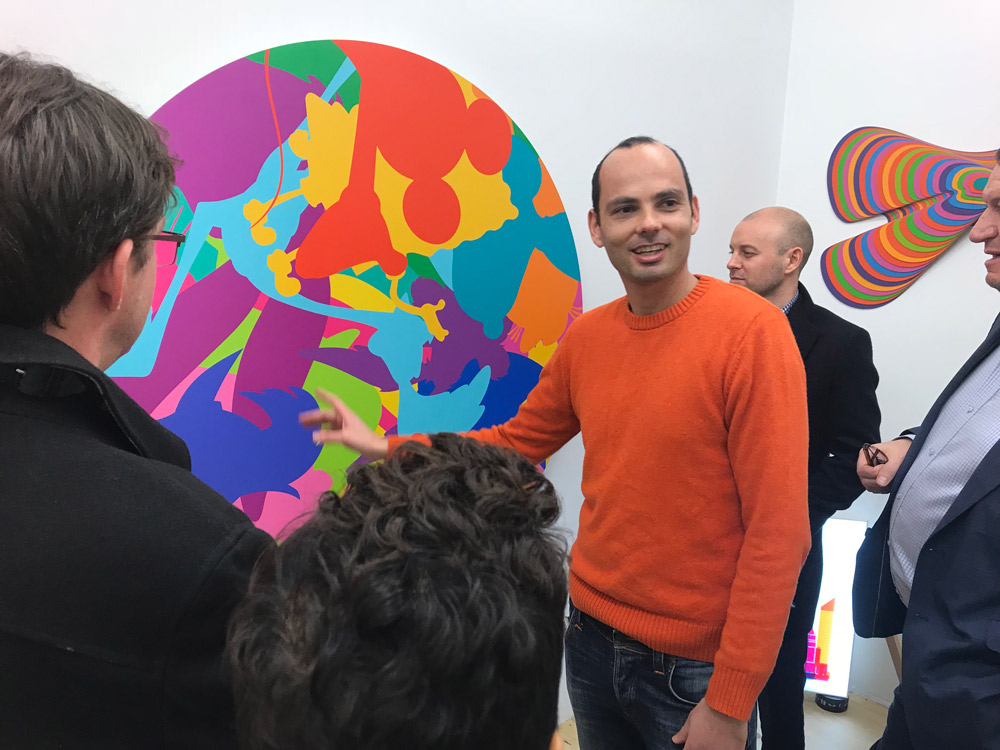 Hi, I'm Yoni, a London artist and this is my shop.
Yoni Alter continually explores the realm that separates art and design. His extremely vibrant coloured works navigate and often cross the line between the figurative and the abstract - between form and space. In a playful manner his pieces address notions of semiotics, iconography and minimalism. They challenge the viewer to look twice and provide them with a colorful burst of joy and excitement.
Alter studied art and design in Jerusalem before completing his MA in Graphic Design at the University of the Arts London and has since called London 'home'. The city functions as an endless source of inspiration for the artist. His debut London show at Kemistry Gallery was entirely inspired by the city's urban landscapes. Alter's colorful, abstracted depictions of London's architecture draw the viewer in and seem to sum up the creative vibe of the city.
Alter, however, does not limit himself to art that is to be hung on a wall, he also created the artwork for the branding of London's TV Channel and is behind a best-selling merchandise range for Tate. His work can furthermore be seen covering double decker buses, on a 25m long banner in Shoreditch, and as part of the acclaimed "100 Years of Graphic Design" exhibition. Alter's fashion collaborations include a collection with Karl Lagerfeld and designs for Hermes.
My website yoni.london
Email me to arrange a studio visit yoni@yoni.london

My wall sculptures are all on-of-a-kind unless stated otherwise.

The giclée prints are printed on a Hahnemuhle Photo Rag Ultra Smooth 305gsm at 1440 dpi, with 8 passes, using a 10-colour pigment ink system profiled for accurate colour reproduction. Prints are sharp, detailed, and vibrant, with an impressive colour gamut and vividness that lasts 200 years.
I ship worldwide. Shipping costs are specified in each of the products pages.
If you're in London and want to avoid delivery costs email me to arrange a pick up from Alperton.
Prices do not include Import Duty and GST/VAT applicable in your country.

Get news from me:


Copyright © All rights reserved.